Working for the Summer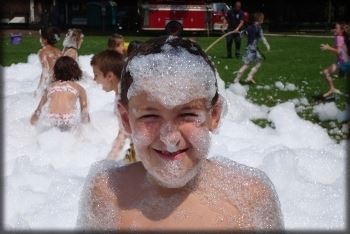 Hang on for a minute...we're trying to find some more stories you might like.
Although most high school teenagers associate the summer warmth and jubilant break with country club pools and beaches every day, many seek out experiences to generate a summer full of growth throughout the months of leisure.
For instance, Ellie Bilodeau, a high school sophomore, divulges that this summer she plans to engage her time into a summer internship for BlueCross for business. Ellie claims that, "I feel nervous about this new skillset and unfamiliar environment, but I'm excited to really utilize my free time!" Throughout this weekly side job, Ellie conveys eager anticipation for the new experience, where she gains insight by shadowing and aiding trained professionals.
While many students similar to Ellie plan to absorb new involvements and skills in leadership roles, many students set their sights to adding to their bank account. Sophomore Jackie Harrington gains understanding into the restaurant business at Jake's Seafood, situated on the shore of Hull. Behind the scenes across from the stove-tops, Jackie prepares the delectable lobster roles that New England deems as a regional specialty. Although the fast paced restaurant business often bears haste and urgency to create the food, Jackie alleges that, "the hours really add up, and I can really tell from the number on my paycheck."  
While Harrington directs her attention in the preparation of food, freshman Alex Hill occupies the days of his summer beside puerile children at Rec Camp. Many students employed at Rec Camp reminisce in the pacifying moments of youth, throughout the five-day week sessions, where they provide consistent entertainment to the five to twelve year old children. From volleyball amid the humid days to the field day the camp supplies with bouncy houses and dunk tanks, the camp counselor's work to deliver enthusiasm and excitement to the campers. Alex admits that, "It's a good starter up job and the best part is that while the kids are having fun, so are we!"
Let summer's sweet season offer the rest and relaxation one rightly deserves, yet continue to embark into new experiences that will generate new skills. How will you spend your summer?