Endless Summer Work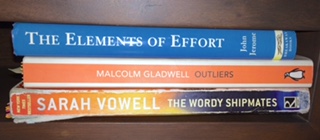 For current Hingham High students, it's time to get back into school mode after a few months of summer vacation. As last-minute summer work is completed, the school's community collectively tries to process unfinished priorities, clubs and sports, and stress management. A typical mood of jittery excitement greets students at the door, but not without its setbacks.
For most students, especially those taking meticulous classes, summer work extracted much of summer's stress-free attitude. While advanced classes provide a rigorous course load, some students believe that this load is too harsh for what is supposed to be a vacation and a break from school's intensity.
Julia Gomes, a junior at Marshfield High School, was only required to read one book this summer, even with her difficult course load. She explained, "I really didn't have much summer work. It was nice not being too stressed; Summer should be a time to relax and regroup. School and extracurriculars are stressful enough and I don't think you should have to worry about school assignments during summer vacation. That's why it's called a vacation".
Julia's opinion surrounding summer assignments reflects those of most students in need of a break. The matter is not necessarily whether or not summer work should exist, but rather how much is truly necessary to both prepare students for the school year and keep learning in tact over the summer break.
I personally had four books to read and three essays to write. While these assignments were for AP classes, they proved themselves as challenges when I left two books and one essay for the end of vacation. With summer's influence, it's simpler than expected to procrastinate time away, and I personally feel as if one or two less books would suffice as a still rigorous course load to match course level, while giving students room to academically exhale.