Will a Midseason Break Help the Struggling Boston Celtics?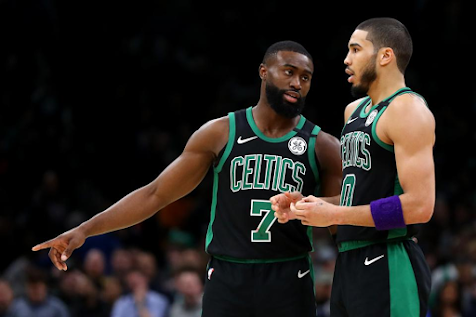 Following a recent loss to the Dallas Mavericks, the Boston Celtics currently own a sub-.500 record after the 10th game of the season for the first time since 2015. Despite an unexpected and delayed start to the NBA season, expectations remained high for the Celtics, who made an appearance in the Eastern Conference finals last season. However, the Celtics clearly have not lived up to the expectations as they rank 6th in the Eastern Conference and have lost seven of their last ten games. 
So what has been causing this struggle? Well, Celtics fans can point to lots of different reasons. Hingham Middle School student Will Carr believes that "They need to play better in the fourth quarter."
The Celtics have been criticized for their inability to close out games this season, including a fourth quarter collapse versus the Pelicans last week. In that matchup, the Celtics blew a 24 point lead in the fourth quarter and eventually lost 120-115. With their inability to play well late in games, the media and fans around the league have questioned GM Danny Ainge and Head Coach Brad Stevens as to whether they have the right players on the roster to compete for a title right now.
Despite those beliefs, Celtics' Owner Wyc Grousbeck assured, "Either one of those guys [Ainge and Stevens] would be nearly the top candidate in the league for the job. It doesn't matter who else is out there. They're our guys and we're sticking with them. And it was not even a question in my mind." However, with an approaching trade deadline and all star break, Boston could look to make some changes to their current roster. 
Another reason for this struggle could be Celtics star Jayson Tatum's absence due to COVID-19. Due to COVID protocols, Tatum and a few other players missed five games; of those, the Celtics lost three. Two of those losses were to long-time Celtics rival, the Philadelphia 76ers. Joel Embiid led Philadelphia with a combined 80 points in those two wins, and they now sit comfortably as the top seed in the Eastern Conference. The Celtics are simply a different team when Tatum is not on the floor. Tatum recently expressed that he continues to feel the effects of COVID despite not having the virus anymore. If Boston wants to turn their season around, they need their superstar to be healthy and ready to play. 
With an approaching NBA All Star Weekend starting on March 6 in Atlanta, the Celtics will spend a much-needed week off the court. However, Jaylen Brown and Jayson Tatum will remain on the court, as they were selected to be Eastern Conference All Stars this year. With two all stars, many would believe that Boston would be at least a top 5 team in the Eastern, but unfortunately, that is not the case. As a team, the Celtics rank in the bottom half of the league in a lot of major categories: field goal percentage, free throw percentage, points per game, rebounds per game, and assists per game. In conclusion, I believe the Celtics are missing vital pieces to their roster and are not currently a championship contender. Despite that, the Celtics have lots of valuable trade assets which could be useful with an approaching trade deadline. 
Around the league, many star players such as Blake Griffin, Andre Drummond, and others are expected to be traded by the deadline. Sophomore Sam Peacock said, "There are so many great players on the trade block and the Celtics need to get at least one of them." In my opinion, Andre Drummond would be the perfect trade candidate for Boston. The Celtics desperately need an elite center and Drummond would be a great solution because of his talent on both sides of the ball. Although he is a great all-around player, Drummond is largely known for his rebounding ability, which is one of many areas that the Celtics have struggled in this year. With Drummond almost guaranteed to be traded and having an expiring contract, Boston would be wise to seize opportunity to add him to their roster.
Overall, just one or two trades will not transform the Celtics into a championship-caliber team. I believe that everyone needs to step up: the front office, the coaching staff, and every single one of the players. Boston ranks 28th out of 30 teams in assists per game, which signals poor team basketball because of the lack of ball movement. The Celtics have a few shining stars on their roster, but for a team to function properly, they need everyone to step up and play together. Hopefully the Celtics can utilize this upcoming break to turn their team around in the second half of the season and complete their quest to raise an 18th championship banner in the TD Garden this year.