2022 NBA Redraft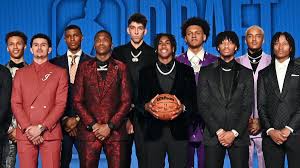 For many young athletes in the NBA, their rookie season has just come to an end so now seems like a fitting time to look back on the 2022 NBA draft. Many organizations struck gold with a late draft pick while others made a costly mistake in the early stages of the draft. Let's take a look at the top five picks from last year's draft and give a new point of view based off of what we know now.
2022 Pick 1: Magic
Original Pick: Paolo Banchero
Revised Pick: Paolo Banchero
Season Stats: 20.0 PPG, 6.9 RPG, 3.7 APG, 42.7 FG%, 29.8 3PT%
Paolo Banchero was the most NBA ready out of the prospects entering the draft standing at 6 '10 and weighing 249 pounds. In his first season in the NBA he received 98% of the Rookie of the Year award votes. Although struggling with his three point shot in the middle of the season Banchero proved to the Magic that he was the right choice at #1. His immediate impact with the Magic was evident as he finished top 3 on the magic roster in point, rebounds, and assists per game. Despite drafting Banchero the Magic struggled this year due to a lack of depth in their roster, but as the 2023-2024 season approaches they stay optimistic that they could build around Banchero. He is a young man with a lot of upside and "one of the most versatile young players in a long time" as said by Hingham High Schooler Matthew Griffin. This draft class was filled with young talent showing very impressive performances, no one stayed as consistent as Banchero making him the clear #1 pick.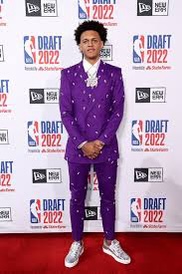 2022 Pick 2: Thunder
Original Pick: Chet Holmgren
Revised pick: Benedict Mathurin
Season Stats: 16.7 PPG, 4.1 RPG, 1.5 APG, 43.4 FG%, 32.3 3PT%
The Thunder might have been the most unlucky team in the 2022 NBA draft. They were optimistic about the lengthy center out of Gonzaga, Chet Holmgren, but much to their dismay he was injured before the season began and he missed the entire year. If they had another shot at drafting, the most sensible option would be Bennedict Mathurin. The Thunder have the most draft picks for the next five years out of anyone in the NBA so it would make sense for them to take a risk on someone that is proven to score at the pro level. Despite coming off the bench for the majority of the 2022-2023 NBA season Mathurin finished the season as the second leading scorer out of all rookies. Although Mathurin does not playmake as much as the Thunder would like, he fits their offense as he gives them another scoring option behind All NBA first team star, Shai Gilgeous-Alexander.
2022 Pick 3: Rockets
Original Pick: Jabari Smith Jr.
Revised Pick: Walker Kessler
Season Stats: 9.2 PPG, 8.4 RPG, 0.9 APG, 3.2 BPG, 72 FG%, 33.3 3PT%
Walker Kessler is not seen as the clear second best player in this draft as he finished third in Rookie of the Year voting. He was, however, the best fit for the Rockets. The Rockets were in desperate need of a consistent big man coming in on draft night last season so it feels fitting that they would draft the best big left on the board. The current Rockets big man can facilitate well for a big, but lacks the defense that Kessler would give them. Kessler led all rookies in blocks per game with more than twice as much as second place. The Rockets were the second worst in the league in defensive efficiency so the addition of Walker Kessler would be key for them to start winning games. The Rockets are currently in a rebuild and need to draft players that will fit their system and Walker Kessler seems to be exactly that player.
2022 Pick 4: Kings
Original Pick: Keegan Murray
Revised Pick: Keegan Murray
Season Stats: 12.2 PPG, 4.6 RPG, 1.2 APG, 45.3 FG%, 41.1 3PT%
Although Keegan Murray finished fifth in Rookie of the Year voting, he still would most likely go to the Kings at #4. He fit perfectly with the Kings roster. After having a long drought of not making the playoffs, the Kings finally had built a championship contending roster. They had scoring, defense, and bench production, but they still lacked a three point shooter that could space their offense. Keegan Murray came onto the Kings this season with no fear of shooting the ball. He broke the record for most three point shots made in a season by a rookie and was able to contribute as a solid role player for the Kings which is all they needed at the time. Hingham High School student Sean Carroll commented about Murray's shooting saying "He shot the ball with great consistency, adding to an already impressive Kings roster". During the NBA Summer league which is a time where NBA rookies get to show their skill before the season begins, Murray won MVP and proved to the Kings why they made the right decision in drafting him.
2022 Pick 5: Pistons
Original Pick: Jaden Ivey
Revised Pick: Jalen WIlliams
Season Stats: 14.1 PPG, 4.5 RPG, 3.3 APG, 52.2 FG%, 35.6 3PT%
The Pistons finished 2022 with the third worst record in the league, but felt they made a jump when drafting Purdue guard Jaden Ivey. The 2023 season however did not go as planned. The Pistons dealt with an injury to star Cade Cunningham and were left to be led by rookie Jaden Ivey which did not go as planned. They ended 2023 with the worst record in the NBA and they certainly feel that they could have had a better player at pick #5. After the 2023 season it is evident that the best option would have been to draft Jalen WIlliams. Before 2023 Williams was not a big name prospect like Ivey was, but GM's still felt he could contribute at the pro level. During his rookie season he scored at a high level despite being behind Shai Gilgeous-Alexander who finished fourth in PPG in the NBA. Williams didn't just score a lot of points, he also did it efficiently. He was fifth in field goal percentage out of all rookies while shooting more shots than anyone above him. Williams was a prolific scorer this past season and showed why he would have been drafted at #5 had the Thunder been given another chance.