The Best Summer Jobs This Year
As summer approaches, many students at HHS are looking forward to the break as a chance to gain experience and make some money. Lucky for them, this year, in Hingham and around the South Shore, many different job opportunities are open and hiring students with all types of interests. 
IBM, in recent years, has begun offering paid internships to high school students across the state of Massachusetts. A college application booster and an enjoyable step into the world of tech and programming, several students at HHS have taken up the internship this summer. One of whom, sophomore Hector Muñoz, described the internship as, "a really cool opportunity. I didn't expect to find a lot of internships like it available around here, but once I found out about it I thought it'd be a good thing to do over the summer."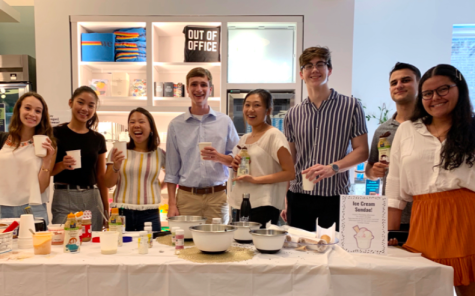 Another great opportunity for the summer is volunteering at the two Hingham Trustees locations, at Weir River Farm and Worlds End Park. While many positions are available throughout the year, summer may be the best time to get involved with good weather on the horizon. Whether you're interested in animals, education, or just the outdoors, volunteering at World's End or Weir River is a fulfilling experience anyone can take part in. 
If you're more so looking for a good way to make some money, Market Basket and many other stores are hiring part-time employees for the summer. Owen Lefort, a sophomore at HHS, is planning on working there, saying that, "It's good to have something to do over the summer that will also leave me with some money. I'm excited for the end of the school year, but I still think it's important to have something to do over the next couple of months."
Some classic summer jobs can be found across many establishments around the South Shore as well. Lifeguarding and camp counseling are available to high school students with only some necessary requirements. 
Many more opportunities await HHS graduates as the school year draws to a close, so whether you're working or not, find time to be happy and enjoy the summer!