Attacks on Sri Lanka Churches Leave 200+ Dead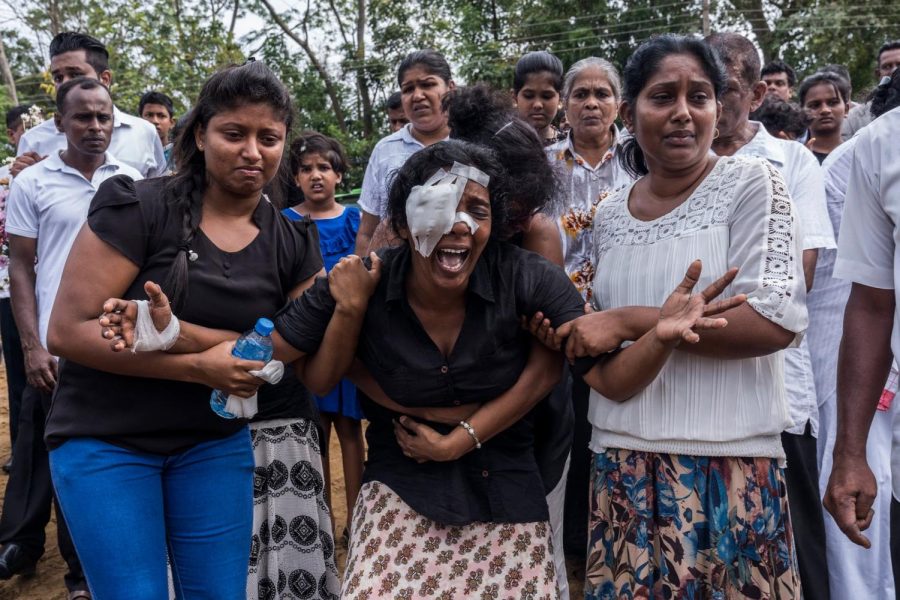 On Easter, a day that is supposed to be filled with love, joy, and family, tragedy struck in Sri Lanka. On April 21, a series of terrorist attacks were committed by suicide bombers across the cities of Batticaloa, Negombo and Colombo. The attackers hit three Christian churches and multiple hotels across the country, killing hundreds, a total number now calculated to be about 250, and wounding many more.
The Islamic State, sometimes known as IS, has since claimed responsibility for the attacks, exerted to specifically target Christians in Sri Lanka and members of the US-led coalition. The six blasts, which occurred almost simultaneously on Easter Sunday, were carried out by local jihadist members of the militant Islamist group National Thowheed Jamath under the leadership of Zahran Hasmin. As the deadliest act of violence in the last decade, these attacks marked the end of the peace times Sri Lanka has enjoyed since the end of the civil war it endured in 2009.
The global world has reacted with grief, sorrow, and disgust to this tragedy since the day it hit the news. Many, like Hingham High freshman Katie Mulflur, cannot even begin to understand why anyone would commit an atrocity like this. As she learned more about the attacks, Katie felt "horrified. On the news I saw footage of two of the bombers getting lunch at a buffet right before the attacks. It seemed disgusting to me that they could do something like that so casually."
Other students expressed how upset they were that these attacks, in which hundreds of people lost their lives, haven't been receiving more attention. Junior Emma Sommers described how "after seeing days of media coverage for the burning of the Notre Dame cathedral and constant discussion, [she] was deeply saddened by the lack of attention to such a deliberate act of terrorism."
The Sri Lanka attacks, like every other global event, may seem far away but in reality have an impact on even our very own high school. The events the world chooses to ignore as well as the ones it refuses to forget shape global outlook and affect the intricacies of everyday life everywhere.