Storms Make a Major Impact In the South…And North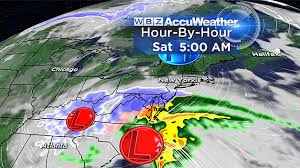 This past week, a series of dangerous storms hit the southeast of the United States, causing flooding, power outages, and damage to buildings. The storms started last weekend and carried on until Tuesday, affecting different regions of the south.
The first tornadoes confirmed touched down in South Carolina. They both hit on Saturday, and were only a few minutes apart. There is no word of any injuries or deaths that resulted from these storms.
In North Carolina, four tornadoes were confirmed. One tornado that hit York County reached top speeds of 135 miles per hour and made a two mile path. In Davidson County, a tornado left behind an eight mile path of destruction. So far, five have been confirmed dead, including a three year old girl and her grandmother.
A tornado that moved southwest of Rock Hill destroyed seven homes completely, but there were no casualties. Three or four other homes in this area received significant damage from the storm, but were not completely destroyed.
In Georgia and Florida, there have been 14 deaths from tornadoes. Many more have been injured, and over twenty residents remain missing. Most of those still unaccounted for lived in a trailer park called "Sunshine Acres".
Even locations that have not experienced tornadoes during this series of storms have been declared to be in a state of emergency. Mississippi, Arkansas, and Alabama, which have been affected by strong winds, rain, and floods, are still in danger of tornadoes in the near future.
In total, 18 people have been declared dead, 14 of whom were from Georgia.
In New England, frigid winds and torrential downpours continued on from Sunday to late Tuesday night. This was reported as a nor'easter, but had an unusual pattern. Being January, it is hard to tell whether the precipitation will be snow or rain, and during this storm, the temperature shifts changed the storm from rain to snow repeatedly.
In the northeast, storms including winds, rains, and floods have hit. "The wind has yet to die down, and it has been two days," said freshman Riley Potter, fed up with the storm.
"It was really weird- it was raining and then snowing and then just windy and then a mixture on repeat," said junior Maiya Nielsen.